Our daily interaction with investors gives us a deep understanding of their perspective. Our team of experienced professionals will ensure that your pitch deck & financial model cover everything that investors are looking for.
We believe that every business is unique, and your pitch deck & financial model should reflect that. We obtain a deep understanding of your venture, its business model and its market to tailor the content and craft your materials for maximum impact.
We understand the power of visuals in capturing attention and conveying information effectively. With the help of illustrations, infographics and eye-catching layouts, our team will elevate your pitch materials to a whole new level.
From competitive landscape to TAM-SAM-SOM, our team can help to incorporate data and market research into your pitch materials, providing relevant insights and statistics to showcase the viability of your business model.
Pitch Deck or Information Memorandum
Right flow of content that goes hand in hand with your pitch and also keeps investors hooked - executive summary, market opportunity, about the venture, growth & strategy, projections, round structure and call to action.

Market analysis & competitive landscaping

Striking a balance on the volume of information

Illustrations, infographics and layouts customized to your sector & stage
Financial Model or Business Projections
Revenue model: We will break down your revenue into its key drivers which you can simulate to draw up your total revenue.

P&L, Cash Flow and Balance Sheet projections

Capex, Working Capital, other schedules

KPIs & Graphical summarization

Macro-based toggling (eg. for currencies)

Input oriented color coding

Detailed basis & assumptions

Fund requirement, number of rounds and fund allocation
Outlining the data room structure based on sector and stage of your startup

Putting together the data required for investor diligence - shortens the fund raising period

Advising on the type of instrument like equity shares, preference shares, convertible notes and hybrid instruments.

Bringing the books of accounts and records in order (if required)

Feedback and guidance on your pitch to investors
Introducing - Podcast Pitch
You can now convey your passion through your voice, in an innovative Q&A format. It's simple, we roleplay an investor and ask you questions, while you do what you do best - passionately explain your venture to us. The conversation will be published in the form of a podcast that can be easily shared with prospective investors.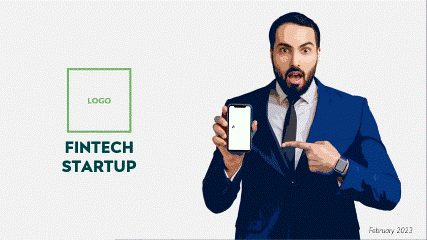 September'22

May'22

April'22

March'22

Effects of Startup Replication Hunger for Number – Spoils of the Pandemic Inspire, Hire & Eventually Fire – Unacademy Layoff Around the World in a Blink – Taki & Shein What else is Buzzing?

December'21

How much stake should founders retain? Where do Unicorns park idle funds? Did the unicorns actually add value? What if you had invested in Indian Unicorns? Should Unicorn be a measure of success? Is Edtech solving India's education problems? Why is there so much hype about D2C enablers? Around the World in a Blink

October'21

Looking Beyond Cred's Valuation Marvel Is OYO's IPO Hollow? Stake Grabs in Indian Startups – Oct'21 Around the World in a Blink – Facebook at Sixes & Sevens What else is Buzzing?

August'21

Code Red for Humanity Is Byju's building an Edtech Monopoly? Bharat Pe and the Valuation Conundrum Crypto's Eureka Moment Around the World in a Blink - Better use of Blockchain What else is Buzzing?

July'21

Would you Stick with the Mobikwick IPO? GlobalBees – The New D2C Growth Engine Paytm IPO – WHYs and WHY NOTs Is the Space race only for Billionaires? What's Happening in China? What else is Buzzing?

June'21

BharatPe Takes over PMC Startup IPO Frenzy Decoding Amazon What else is Buzzing? Around the World in a Blink – Startups in ESG Learning from the Best – Learn to Advertise from Apple

May'21

More Leaks than Unicrons Do you have an appetite for Zomato's IPO? Right Now Podcast - Who can fly a Drone in India? What Numbers are considered Sane in the Startup World? Term Sheet Negotiation Process What else is Buzzing?

April'21

CRED Makes Some Noise Startup Indian Virtual Market India Stack and its New Member Right Now Podcast - SPAC for Indians Paytm's Fintech Gameplan Paytm's Financial Health Check-up Crypto - Point of View Everything 5 - Curated Content on Fintech What Else is Buzzing?

March'21

Gaming 24*7 Industry Outlook Right Now Podcast - Gaming on the Rise Nazara on the Horizon Trivia Let's talk numbers - MPL vs Paytm First Games Everything 5 - Curated Content on India's Gaming Industry

August'20

Right Now Podcast – in conversation with Shreyasi Singh The Golden Era of Edtech has Just Begun NEP 2020 – New Opportunities for Edtech Trivia – Spot the Fake News White Hat Graduation Why M&A in Edtech Makes Perfect Sense? The upcoming Ideas in Edtech What else is buzzing – TikTok Saga Recent Stake Grabs in Indian Startups Learning from the Best

July'20

Right Now Podcast – Learning from a Startup Mentor Analysis of Food Services Sector Supply Chain Analysis The Big Fat Advertisement Cost Can Swiggy & Zomato Break Even? Idle Fund Analysis Investments & Acquisitions Creating a Socially Responsible Business It All Boils Down To… What Else is Buzzing? Indian fitness brand, Cult.Fit has entered the USA with a Bang! Byju's gets Rishta for White Hat Jr. M12 or Microsoft Ventures launches its first Indian Outpost in Bengaluru Recent Stake Grabs in Indian Startups Around the world in a Blink Learning from the Best – Courage in Business Counts

June'20

Right Now Podcast – The Superfan Company What do real-life Unicorns look like? Is the Unicorn status worth the hype? New members of the Unicorn Club An in-depth analysis of the Indian Unicorn Story Time taken to turn Unicorn Revenue & Valuation EV/R Spread of the Indian Unicorn Club Investment in Unicorns Strength in Numbers Recent Stake Grabs in Indian Startups Around the world in a Blink Learning from the Best – The Art of Negotiation

April'20

Right Now Podcast – SportiFan | Imagination has wings Sectoral Analysis: Food Delivery Cab Aggregator Grocery Delivery Hospitality (OYO) Innovation amidst rising fear and panic New Product Development Food Distribution Protective Equipment, Hygiene and Other Areas Information and Information Tech Financial Support Policy Innovations by the Government & Local Authorities Recent Stake Grabs in Indian Startups A Virtual Investment Stint around the world Learning from the Best: Theory of Good & Bad Capital 20

March'20

Right Now Podcast – Sauber | We Mean Clean Gig-Economy – The New Gig Handshakes are Scary, Now Bleak Too Recent stake-grabs at Indian Startups Paytm showing signs of good business Oyo caught the flu Around the World in a Blink Learning from the Best – Pulling off Work from Home

Febraury'20

Food is in the air | Cloud Kitchen – the next big bet Are startups overvalued? Yes, but why and when? Recent Investments in Indian Startups Microfinance and MSME – the Hype is Real! Startup snippets from Union Budget 2020 What else is buzzing Around the World in a Blink Learning from the Best

January'20

Ecommerce at sixes and sevens A flashback of recent regulatory proposals Indian Startup Ecosystem What's Buzzing? Can My Gate be your friendly Neighborhood Unicorn? Inspire, Hire & eventually Fire. What Else Buzzing? Venture Deeply Capitalized Where have the Big Bulls been investing? Around the world in a Blink Idea that got the push Learning from the best

December'19

Personal Data Protection Bill How is it relevant? Relevant provisions and its impact on Startups Indian Startup Ecosystem What's Buzzing? Car Dekho raises $70 Million at a valuation of about $700 Million RIL acquires majority stake in NowFloats What else is Buzzing? Around the World in a Blink - Learning from the Best